Creating a fun, yet spooky, vibe to your windows for Halloween is a must. Learn how to cut Cricut Window Cling and how to decorate with it.
I'm so excited to join in with Toni at Design Dazzle for the Halloween Bash Blog Hop. I have seen some amazing projects thus far and I hope mine can live up to some hype. Make sure you read the entire post to see everyone's project!
A few weeks ago when I was at Cricut Headquarters, they debuted their new feature of Print then Cut. Us bloggers, being the lucky ducks we are, were able to bring home some of  their new Cricut Window Cling.
It's exactly what you'd think it is. It's rolled up just like vinyl, has a backing to be able to apply it or you can individual peel it off and apply it that way. It cut so smoothly, rolled out awesome and I have had zero issues with it since I put it on my window. It's a pretty rad product.
How to Cut Cricut Window Cling
What I was able to do was just choose my shapes in Design Space and size them out. I chose these mice from the Frightful Affair cartridge and used the Soiree font.
I sized them out to the spacing I wanted and I cut it on the custom setting with the Smart Set Dial and chose Window Cling. You can also choose Vinyl and it will do the same kiss cut for you.
*Now that the newer Cricut's don't have the Smart Dial feature. When you select go in Cricut Design Space and in the dropdown menu you will find Window Cling.
You want the Window Cling to do a kiss cut just like how you want it to cut vinyl. This is a lot more forgiving than vinyl. It doesn't stick to itself like crazy and the shapes are less likely to get distorted.
I then just cut these individually out. My four-year-old helped me put these on the window. There was no tearing or anything. If there was a wrinkle, just readjust it. It really is just a fabulous product.
How do yo use Cricut Window Cling on my windows?
When I take them off, I'll just put it in a sandwich bag and save it for next year. You'll want to be sure and make sure there is no creases in it because those will most likely show in the following years.
So if you wanted to stick these on so that the letters were facing towards you and not backwards, you'd simply mirror them. That way when you peeled off the excess, you could have a straight line rather than have it looked scattered like I have below.
For the skull, again that was from A Frightful Affair and I just typed my letters and placed them on top of the skull. I them selected the entire shape along with the letters and hit attach. It made the whole shape one so that I could have it cut it out of the head.
Just a little more something to spook your neighbors with! I'm just warning everyone that I do not decorate for Fall/Thanksgiving. I just send it straight into Christmas. I love the spookiness of this holiday and the whimsy. That's why I love products like these cause you can make what you want because you can't find things like this pre-made.
I hope that you love it and I hope you'll check out my other Halloween goodies! Like my Ghoulish Eyeballs and my Spooky Halloween Wreath! Thanks so much for stopping by!
XOXO, Lindsay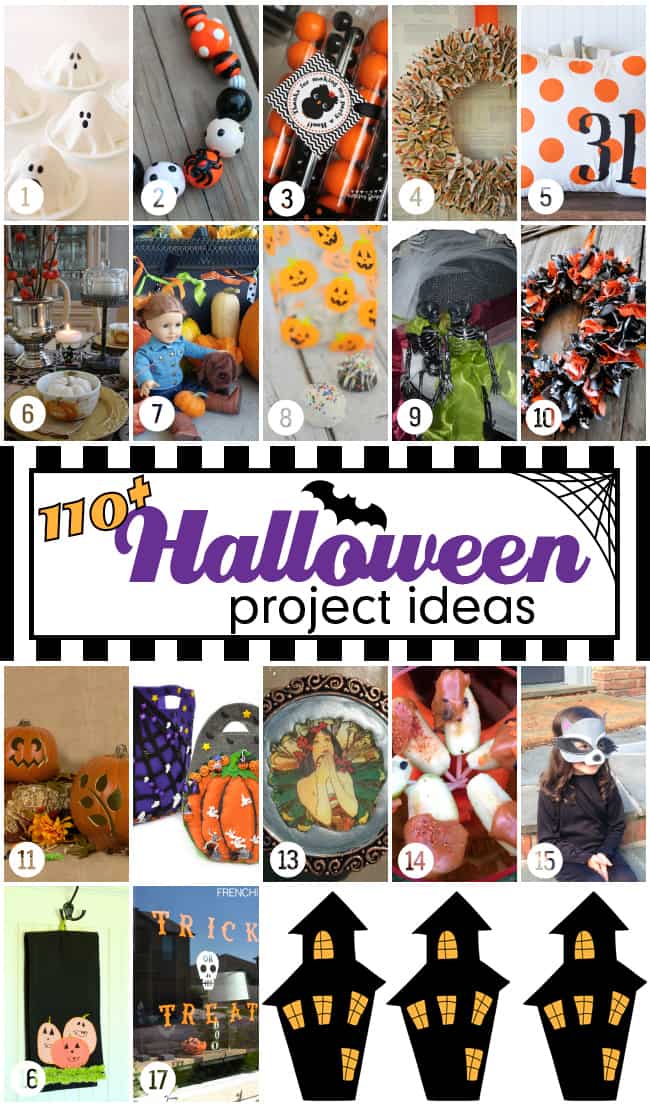 1. Mini Ghost Pumpkin Cakes
2. Easy Halloween Sculpey necklace
3. Owl-ween Party
4. Easy Halloween Cupcake Wrapper Wreath
5. Halloween Polka Dot Pillow
6. Halloween Dinner Party Table Setting
7. Halloween Party Garland
8. Halloween Oreo Truffles
9. Skeleton Hat
10. Fabric Halloween Wreath Tutorial
11. Pumpkin Carving 101
12. Dress It Up Halloween Trick-or-Treat Bags
13. Lips as Red as the Rose (an ICE Resin belt buckle)
14. Easy Halloween Caramel Apple Dippers
15. Raccoon Mask
16. Pumpkin Tea Towels
17. Easy Halloween Window Cling
Follow our Fabulous Halloween Ideas Pinterest board for even more inspiration!
Follow Design Dazzle's board Fabulous Halloween Ideas on Pinterest.
Thanks to all 110+ fabulous bloggers participating! We'd love for you to visit their blogs and see what else they're up to!
100 Directions || 365daysofcrafts || a girl and a glue gun || A Prudent Life || Addicted 2 DIY || Albion Gould || Ashlee Marie || Atta Girl Says || Bakerette || BD Design || BellaGrey Designs || Black and White Obsession || Bloom Designs Online || Blue i Style || Bombshell Bling || bumblebreeblog || C.R.A.F.T. || Celebration Lane || Clean and Scentsible || Clearsnap || Confetti Sunshine || Crafts by Courtney || Creations by Kara || Creative Juice || Cutesy Crafts || Design Dazzle || Dress It Up Crafts || Echoes of Laughter || Everyday Party Magazine || Eye Candy Creative Studio || Fairfield World || Fearlessly Creative Mammas || Five Heart Home || Fizzy Party || Free Time Frolics || Frenchie || FrugElegance || Glued To My Crafts || GreatStitch || Happiness is Homemade || Here Comes the Sun || Home Maid Simple || Honeybear Lane || hoopla palooza || Hydrangea Hippo || I Dig Pinterest || ICE Resin || inkhappi || Insitefull Living || It's Sew Lorine || Jaco'lyn Murphy || Jen A. Street || Just My Little Mess || Just Us Four || Katarina's Paperie || Kiki and Company || Laura Kelly's INKlings || Let's Eat Grandpa || Let's Go Junking || Liz on Call || Love The Day || Made by a Princess || Made From Pinterest || Made to be a Momma || Major Hoff Takes A Wife || Make Life Lovely || My Craftily Ever After || My Daylights Blog || My Insanity || Nature's Knockout || Not Just A Mommy || One Creative Mommy || Organize & Decorate Everything || Our Thrifty Ideas || Paleo Priests || Persia Lou || Pink Cake Plate || PinkWhen || Play. Party. Pin. || Practical Parenting || Reclaim Yourself Retreat || See Vanessa Craft || She's Crafty || Simple Sojourns || Simply Designing || Soiree Event Design || Sowdering About || Splendid Design || Stuffed Suitcase || Super Simple with Terri O || Suzys Sitcom || Sweet and Simple Magazine || Swish Printables || Sypsie Designs || That's What Che Said || The Benson Street || The Cards We Drew || The Gunny Sack || The Happy Scraps || The Life of Jennifer Dawn || The Scrap Shoppe || The Things I Love Most || Tikkido || Two Thirty~Five Designs || Wait 'Til Your Father Gets Home || Walnut Hollow Blog